Erica Cope is now between my YA favorite writers with this new and exciting novel, that is sure to bedazzle who dares to read it. All that an awesome YA needs this book has. A female lead that will sure drive you crazy, two boys fighting off her attention, some emotional paranormal business and a whole bunch of teenage drama. How could I ask for more?
After reading a whole bunch of Urban fantasy and New Adult I realized that after all that heavy drama I needed something more calmer so I decided to go back to my roots. After all, YA was what made me love books as much as I do now. And Lark was not a disappointment! It was refreshing and exciting, with a bunch of ´superb bad guys and really a cool heroine. (And the boys were not bad. Not bad at all.)
Sometimes I wonder why my life couldn't be this exciting when I went to high school. Why there were no Elf's or some other creatures appearing and telling me some good gossip and well-kept secrets. It isn't fair. And worst of all? There were not as many cute guys in my school as there is in this books! Humph...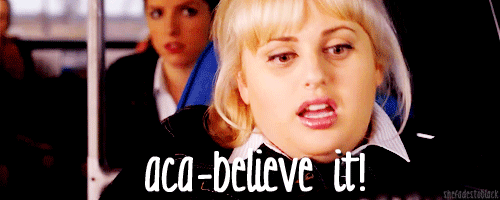 Mia is this super interesting girl that I loved from the first page. She was quick with her words and her love for all things-books made this instant connection between me and her. One thing that I absolutely loved was that this nerd was a CHEERLEADER! Yeah, you hear me! She cheered at football games and read as much books as she could at night. Mysterious if you ask me! Mia wasn't a drama queen so when she found out her father was the King of the Elf's I think I would have freaked out but she remained cool and collected tough a bit reluctant, which was funny to read and picture. Some of her actions were really naïve but she is a seventeen-year-old anyway. (Though I wanted to slap her when she didn't realized WHY the boys were fighting each other! Well, duhh!)
I found myself giggling so much over of the boys that I even annoyed myself. Grey and Jacoby are swoon worthy guys that will quickly grab onto your attention. Grey was the calm one, always predicting his actions and thinking about results whilst Jacoby, was impulsive and spontaneous and downright yummy. Grey was practically Mia's guardian and her forbidden love whilst Jacoby was her friend and confider. Come on? Everyone knows who is going to win this fight in the first book! But things can still change.... Though I hope not. They are so different yet they have much in common, like their need to protect Mia and love her. It's interesting to see this different characters unite themselves in order to defend what they love. It's cute.
I realize that Jacoby is damaged. That there is a darkness about him that I know should frighten me, but I think there is something else. Something that makes me believe him, against all reason when I know I probably shouldn't.
(...)
I don't know what I was thinking, bringing you out here, kissing you. I never meant for any of it to happen." He pauses for just a moment, then he continues, "No, that's not true. I knew exactly what I was doing, but that doesn't justify my actions. I wanted to. I had to kiss you at least once before he swept you off your feet and I lost the chance." - Grey
Alberico was amazing and the focus of many jokes about his age. A guy that is 300-and-something years old but looks in his mid-twenties, really is something to laugh at. Poor guy... But I loved him as her father and even though I thought that he didn't have a whole lot of highlighted time in the story he played a very important role that really stood out! He was just and calm, with a twinkle in his eyes...
Suddenly, something clicks.
Not possible.
But after everything else that has happened today, it probably is.
Oh gross. I just called my dad hot.
Brian and Ethan.... Total Dickheads! But the role they played was so awesome that I nearly forgave them... NEARLY!!! Seriously, they were the perfect brand of bad guys... And besides, they looked straight out of a horror movie and acted moodier than a teenage girl.
What can I say more? Other than the writing was fast and had always something to keep you entertained... The scenes were played and described beautifully to create the alternate world of the Elf's. And the atmosphere of the beautiful gowns and enchanting Dances were fantastic. Erica Cope really presented to us a world that will keep you entertained with your imagination for days....