I literally just finished the first book and had to dive into the second one straight away! I mean, look at this beautiful cover!! Erica Cope did it once again to blow my mind with this novel. It was just as mysterious and enchanting as Lark but even more passionate and rowdy, so it was far better. I finished it in three hours just because it's impossible to put the book down.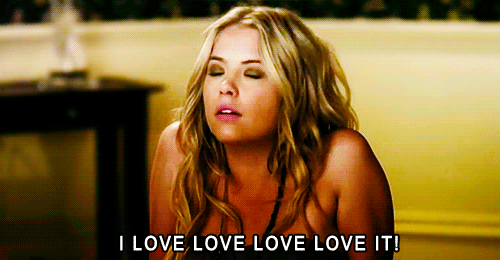 If you expected the story to turn complicated, I bet you weren't expecting to become this much. You get to see so much development in all the characters and of the story as well, they all become more refined, more polished and dangerous. When before you had a good YA, now you have an Excellent YA!
This drives me crazy, the love trio. But I secretly love it. In the Shadows shows us the new side of this three people. A new side of Grey, Jacoby and Mia, where they are way more confused about each other and you get to presence much more indecisiveness by Mia, because she knows she loves Grey but a future with him is impossible and with Jacoby she can see a future but the feelings aren't as strong as they should be. Whilst in Lark, they were all trying to get used to this trio so it didn't really made a difference. OMG, It drove me mad this constant bickering between Jacoby and Grey, but a "good" type of mad because it added so much tension to the book that you could feel it in the air. So it was funny!
I was hoping the two of them were past all of this - they rarely speak, but it's still a vast improvement over the constant 'my penis is bigger than yours' crap they've pulled before.
You want to know what I had the feeling was going to happen but didn't want it to become true? A certain Breakup.... I AM SO SAD......
"You sure do know the way to a girl's heart," I laugh.
"Yours is the only heart I ever want to make a home in." he whispers, uncharacteristically serious and with a penetrating look in his emerald green eyes that causes my breath to catch in my chest.
Mia is so much stronger and independent that in the first book, but she also carries the guilt of having killed a boy. So there is a slightly melancholic side to her as well, but it quickly fades into perseverance to save her family and friends from Dugan. There are way more challenges in In The Shadows for her to face alone and where she will have to make risky decisions that will cost her everything she knows, but I think that she overall did them quite well even though she may be in trouble...
Isobel is for sure one of my favorite characters because she is funny and she's always happy, that it adds a "light" feeling to the book. Though in here she will be more in the spotlight and she will be used by the bad guys, so throughout the story she doesn't get only happy things. But she's a great character that I didn't even liked that much in Lark, but now? I love her! I think the she's been a supporting friend for Mia in her decisions and helping her blending in with the Elf's and acting as their princess.
There is a bad guy that will drive you crazy. I had a feeling that he was going to be the one screwing everyone and I hit the jackpot because it was him, but even though I had a feeling it was so awesomely written that I did stopped distrusting him and started blaming someone else for a while. I admit that I was fooled. Erica Cope did good!
The Dark Elf's don't have that much of an appearance what really bummed me out, but their presence was felt with all of the damages they made all throughout the book... Badass bad guys they are! And there is new Efl's!!!!! Shadow Elf's..... How cool is that? Super cool.
Prepare yourself for changes, because this book is dramatically good. Erica Cope is an excellent writer who should be having way more attention with these novels, so if you read these books share your thoughts with the world and invite people to enter this addicting world.